<![if !vml]>
<![endif]>

<![if !vml]>
<![endif]><![if !vml]>
<![endif]>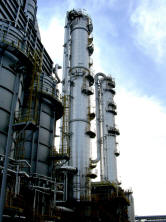 KLM Technology Group is a technical consultancy group, providing specialized services and training to improve process plant operational efficiency, profitability and safety. We provide engineering solutions by offering training, technical services, best practices, and engineering designs to meet the specific needs of our partner clients.
<![if !vml]>
<![endif]>
Aromatic, Distillation, Environment, Ethylene Process, General Process, Oleo Chemicals, Personnel...
Distillation, Refining, Olefins, Process, Safety, Maintenance,...
Be sure and plan to attend our Training Courses and Conferences
KLM's Key Partners for Projects
KLM's Web in Language
Chinese (Under construction)
Physical Address, Contact Number...
Distillation, Equipment Design, Project Specifications, Training, Simulation, Energy Optimization
Pumps, Heat Exchangers, Relief Valves, Flares, Compressors, Control Valves, Cooling Towers, Boilers, Tanks
Engineering Project Specifications
Process Engineering, Mechanical Engineering, Civil Engineering, Electrical Engineering,
Training Guidebooks
Typical Unit Operating Manuals
Hydrotreater Units, Utility Boilers, Waste Water Treatment Units
Training Videos
<![if !vml]>
<![endif]>
For any inquires about the website, please contact webmaster@klmtechgroup.com
© 2009, 2010, 2011, 2012, 2013 KLM Technology Group
Refinery Training, Refinery Operator Training, Gas Plant Training, Engineering Training, Olefin Unit Training, Furnace Training, Distillation Training, Distillation for Operators, Plant Commissioning Training, Safety Training, HAZOP training, Heat Exchanger Training, Flare Training